Dermagen Inc.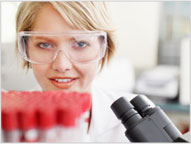 Dermagen Inc., a wholly-owned subsidiary of Amexdrug, is a US-FDA registered and state FDA approved facility licensed to manufacture the highest quality and innovative pharmaceutical and skincare products, private labeling and contract manufacturing. Dermagen Inc. is managed by highly qualified, experienced and skilled pharmacists. We manufacture formulations that are safe, effective and natural in liquids, creams and lotions for the pharmaceutical, skincare, and specialty products industry. We can provide complete development services including product design, risk analysis, complete set of specifications, and prepare stability data.
At Dermagen Inc., we are a leader in product development, pilot batches, commercial production and distribution. We assist our clients with specification and process validation, support and authorship of regulatory submissions (ANDA, NDA, IND, and OTC), device history records, and technology transfer.
We are known to deliver reliable, cost-effective, documented and quality bounded services. Dermagen Inc. is devoted to continuous quality improvement and long-term partnership.
View our website: www.dermagenlabs.com